MS/HS/FLES/ESFL Spoken Language Contest
The FLAG Middle & High School Spoken Language Contest is an annual event in which students from across the state demonstrate their ability to use the target language in oral communication.
Please use this Spoken Contest link to have more information regarding the competition.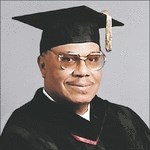 Join us in Atlanta at the Renaissance

Concourse Atlanta Airport

Hotel on
Fulton County Spanish Teacher Receives SCOLT Leadership Award
Ms. Tavane Moore of Sandtown Middle School in Fulton County was honored with the SCOLT Leadership Award at the annual conference in March 2021. The SCOLT Leadership Award is given for K-12 educators who have demonstrated excellence in language teaching through service to the school and community, active participation in SCOLT, and leadership and advocacy at the local, state, regional and/or national level. Ms. Moore was chosen from a wide field of nominees from across the region because of her dedication to her long-time career as a Spanish teacher, her ongoing advocacy of world languages opportunities for her students, and her long history of presenting at state, regional and national conferences. One of Ms. Moore's references indicated Ms. Moore is, without question, one of the most outstanding teachers and facilitators I have witnessed in my nineteen years of teaching. FLAG congratulates Ms. Moore and thanks her for her many years of membership and service to FLAG!
IIt is with profound sadness that the Foreign Language Association of Georgia announces the passing of our first president Dr. Herman Bostick.
Dr. Bostick's legacy of service, kindness and wisdom touched so many educators, and through them, many students in the state of Georgia.
We remember fondly the many stories he shared with us. Listening to him speak was a lesson in life. His pioneering efforts and forward vision are the foundation upon which this organization was built. As hard as it is to accept the news of his passing, it is consoling to recognize that Dr. Bostick's legacy lives on. We are all better citizens of the world for having known and worked with him.
Gwinnett County Latin Teacher Receives National Recognition
The Foreign Language Association of Georgia wishes to congratulate Miriam Patrick, a Latin Teacher at Parkview High School, who recently was named the 2021 recipient of the Charles Humphreys Award. The American Classical League established this award in memory of Charles Humphreys to recognize excellence in teaching Classics and Classical Languages. Recipients should exemplify qualities which Charles himself brought to teaching and the profession, namely a "sparkling enthusiasm for scholarship, education, and the Humanities." Ms. Patrick was recognized for her innovative teaching practices, including interdisciplinary instruction and authentic, real life learning opportunities for all students. Please join us in congratulating Miriam Patrick on this outstanding achievement.
Please remember to pay your FLAG dues for 2022-2023 school year. Dues are payable for the school year (September 1 through August 31).
To join or renew, simply fill out the application at the link below and submit it, along with your payment through PayPal.
We look forward to seeing you at a FLAG event in the 2022-2023 school year.
Membership
Membership Benefits
•FLAG provides a source of interaction and contact with colleagues and WL professionals at all levels of instruction and gives you admittance to a forum for the sharing and presentation of the latest trends in the profession.
•FLAG advocates on your behalf and represents your interests (official representation at SCOLT, ACTFL, and the JNCL/NCLIS Delegate Assembly).
•Eligible to attend and/or present at the annual FLAG conference.
•Participation in the FLES and MS/HS Spoken Language Contests.
•Eligible to receive FLAG awards.
•Eligible for offices as well as voting privileges.
Please follow this link for Membership information and payment.
View our list of Patrons